It all starts with the birth of a girl child. A study shows that around 60% of girl child is aborted as they are conceived by her mother. Only few are allowed to see this world. If she takes birth, then she has to take up the battle of this cruel world. First she has to fight for access to rightful education. Not all girls are given a chance to take up the education the way it's given to their male counterparts. Only if they have taken up the education and have entered a private or public job, they are not promoted so often as their male counterpart.
Believe me whatever they say but most management considers its better to work with a male employer than a female employer. They prefer male employers over female employers for all the jobs until it's something that is women based job like giving birth to a baby is.
But there are many solid studies that have proved that including gender diversity in your schools, colleges, workplaces, top management have always lead to a more productive environment.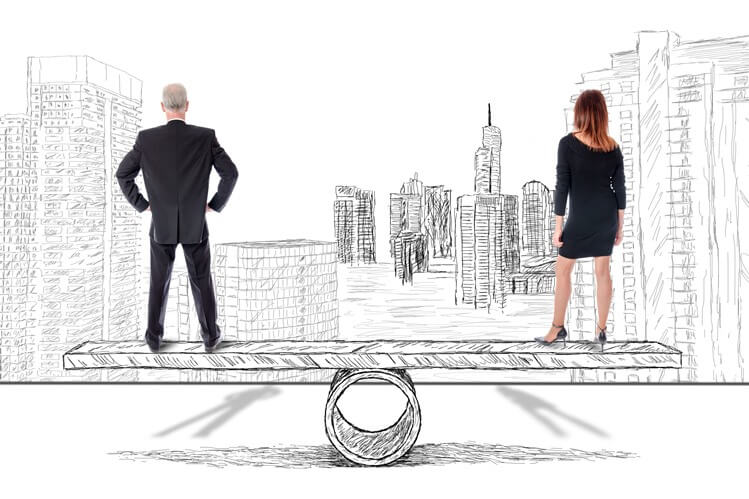 Men and women come from two different worlds and they have different sights for same workplace. This diversity in their thinking and analyzing pattern helps organizations do better in financially. Yes, you heard it right, promoting gender diversity can actually help in your organization perform better and not just in theories but also in monetary terms.
Implication on Company Financials:
Men and women have different viewpoints. They present different market insights and solves same problem in different ways. They also help company cater to wider customer base. Some prefer men and other prefer women for their services based on the different nature and culture the two genders provide. Women employees are said to be more trustworthy and brings information and experience from different world which helps companies prosper in terms of operational excellence which have direct positive impact on company financials.
Implication on Company Culture:
Studies show that including women in workplace leads to a more productive environments and helps males act in politer and chivalrous ways. Adding more women to the organization helps and boost whole female community. Empowering one woman in workplace empowers all the women who are associated with her, be it her colleague or her sister and daughter at home. They become hands to help each other.
Women in leadership roles:
A women leader is said to be more sensitive towards her employee's needs. As I said people consider a woman is more trustworthy and this have direct implications on company's shareholders. There are studies which have reported higher return on equity.
Women are considered to be a better problem solver with more creativity and positive outcomes than their male counterpart.
With all above I am not saying that we should not select people on merit but rather we should give a fair chance with any of our own gender biased thoughts impacting it.